Chrome Products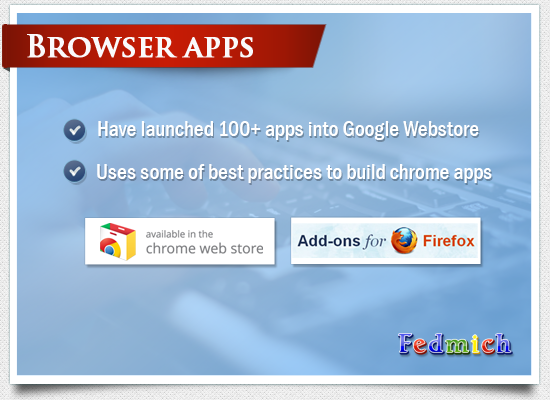 Here are some of the chrome extension & chrome applications that we've built.
Aside from the list below, we've also built applications for different individual clients & for some startup companies.
We are also constantly launching new products, and is actively building applications for clients.
Kindly note: We have experience in working with Firefox add-ons, Safari extensions & Internet Explorer browser add-ons as well.